When it comes to finding the best event venue for your company holiday party in Kansas City, there are several things to consider: Can the event space accommodate your guest count? What type of venue aesthetic would work best with your theme? What features in a venue are needed to make your event unique?
UNION is a top venue in Kansas City for holiday parties, but our staff recognizes that it may not be the best fit for all organizations. Details such as size, budget, location and availability are all considerations when looking for the perfect venue for your company's holiday event.
As you dive into party planning, start by looking through our list of unique ideas for an office holiday party. From there, decide whether you're looking for an intimate venue, or a space that can accommodate larger events (casino night, anyone?). Either way, we are here to help you find the best, most luxurious space in Kansas City for your banquet. If that's UNION, then great! If it happens to be somewhere else, we have some great recommendations.
1. Boulevard Brewery
If your colleagues enjoy craft beer, consider hosting your holiday party at Boulevard Brewery. Located in downtown Kansas City, Boulevard offers both intimate and larger spaces, up to 3,600 square feet. The brewery provides first-class amenities such as tables, chairs, and audio-visual equipment along with the fun atmosphere.
Schedule a private tour just for your company, and then head to one of their private event spaces for dinner (work with the outside caterer of your choice), and a full bar with beer, wine, and soft drinks.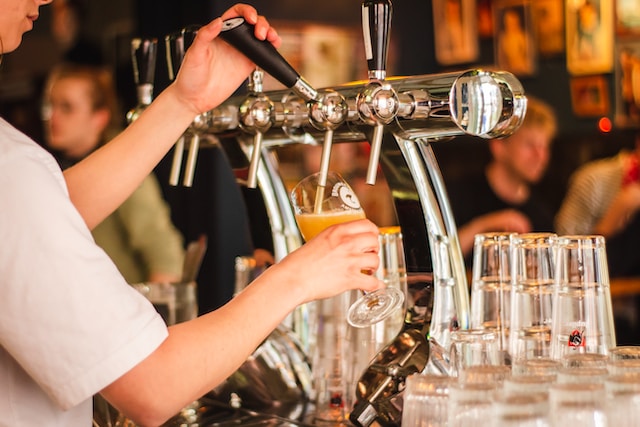 2. Chicken N Pickle
For a unique holiday gathering, initiate some healthy competition between coworkers and head to Chicken N Pickle to play pickleball and enjoy delicious food.
The Kansas City Chicken N Pickle location features six indoor and outdoor event spaces, and can host groups of 20 to more than 1,000.
The property includes eight pickleball courts, full-service bars and on-site catering. Conveniently located near downtown, teams of up to 12 people can choose to also rent the Chicken N Pickle Van to arrive in style!
3. UNION
Hey – that's us!
Located in the heart of Kansas City, UNION has been a popular holiday party venue since we opened our doors in 2018. We aren't huge fans of tooting our own horn, but we wouldn't be providing a list of the best Kansas City holiday party venues to rent without including our versatile space. 
UNION features three floors of event space, including a Speakeasy. With plenty of room for seating and entertainment, live music, including bands, can be easily accommodated.
Our blank canvas space features original exposed brick, open beams, and wooden floors, plus a large rooftop space for photography.
Our space can accommodate up to 200 guests for a seated event, or even more for a cocktail party. With our convenient in-house decor and bring-your-own-vendor policy, UNION is the perfect space for small or large holiday events.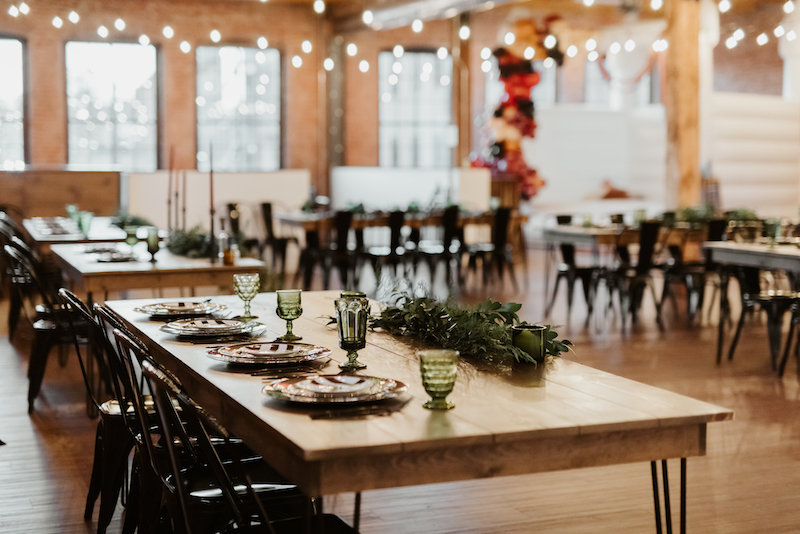 Concerned about planning the event all on your own? Work with our in-house event planning team to coordinate every detail, and allow you to be hands-off. 
Finally, if there's one thing that can make or break a corporate party, it's the bar. UNION is a BYOB (bring your own) venue, which helps you save money and give your team exactly what they want. Our beverage team will provide you with a shopping list and take care of the service. 
Looking for a venue for a different type of event? UNION hosts all types of celebrations including weddings, milestone birthday parties, fundraisers and more. Our intimate Speakeasy is also the perfect backdrop for a wedding rehearsal dinner!
4. The Gallery Event Space 
The Gallery is a chic, urban venue in the heart of the Power and Light district.
Host up to 400 guests and take advantage of their in-house catering.
5. The Nelson-Atkins Museum of Art 
Impress your colleagues with a sophisticated party at this renowned art museum.
With beautiful galleries and exquisite architecture, it provides a unique backdrop for your special event. Choose from over six separate spaces, and keep things simple with in-house catering from Rozzelle Court Restaurant.
Bring in a DJ, add some seasonal décor, and experience one of the best holiday parties your company has ever had!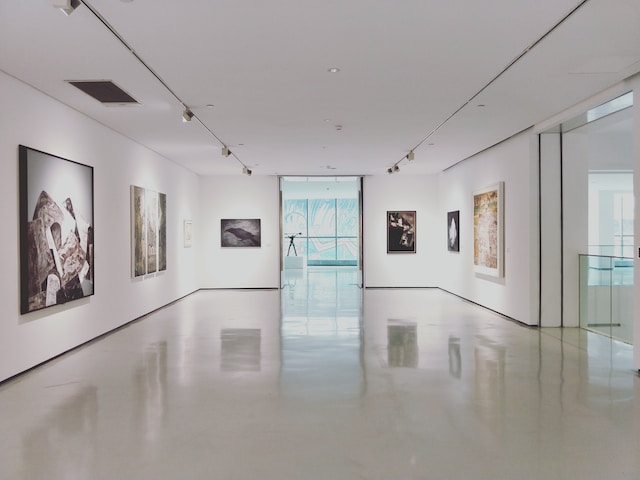 6. National WWI Museum and Memorial
Host a memorable party at this iconic museum, which showcases the history of World War I.
The Liberty Memorial Court and Over There Cafe are available for private events of 30, up to thousands of guests.
Located near downtown Kansas City, the National WWI Museum and Memorial provides in-house catering, audio-visual equipment, and boasts beautiful views, perfect for any corporate event.
7. Union Station
Not to be confused with UNION, this historic landmark offers an array of event spaces, including the Grand Plaza and Pershing Ballroom.
Your next holiday party party will be elevated by the stunning architecture and nostalgic atmosphere of this Kansas City MO treasure.
If you're planning truly unique holiday party theme, rent the Arvin Gottlieb Planetarium for an out-of-this-world company event.
Make Your Kansas City Holiday Celebration One to Remember
When it comes to where to host your work holiday party, UNION's offers a unique event space with an urban feel in a convenient location.
Contact our team today to learn more about our pricing and availability, and how UNION can accommodate your group's Christmas party.