Treating your team to a fantastic celebration to thank them for a year's worth of hard work is always appreciated.
For businesses in Kansas City, there is no shortage of venues to host your company holiday party. Whether you're planning an intimate private dining experience, or need a venue to accommodate a larger team, there are several options in and near downtown Kansas City to choose from.
Here at UNION, we have multiple options for your company's unforgettable celebration, including our main two floors of event space, as well as our Speakeasy. Our in-house planning team is well-versed in creating unique and memorable events, making your experience that much easier!
If you're in charge of throwing the company's Christmas party this year and are looking for some fresh and entertaining ideas, we're here to help.
From grabbing drinks at the bar and enjoying live music, to full-service private events, here are seven unique holiday party ideas in Kansas City, Missouri to kick off the season with some holiday cheer!
1. Holiday Lights at Kansas City Plaza
If there's one thing that's difficult about party planning during the holidays, it's that everyone is attending multiple events! Make your party in Kansas City unique (and flexible) to not interfere with your colleagues' personal plans.
The Kansas City Plaza Lighting Ceremony has been a tradition since 1930, occurring on Thanksgiving Day. While the ceremony itself isn't on an ideal day for your office holiday party, the lights stay on through mid-February, with many people gathering to witness the iconic display all season long.
Enjoy a leisurely stroll through the seasonally decorated shopping district after taking photos of the lights, and treat your team to a delicious dinner at McCormick & Schmick's afterward, where you can still see a beautiful view of the plaza.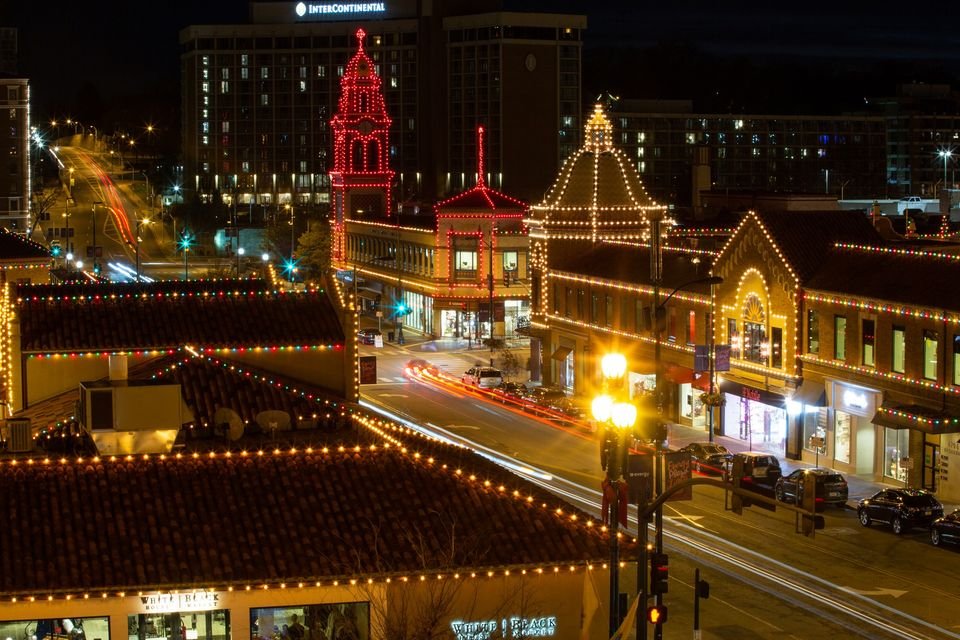 2. Swing into the Season at the Kauffman Center
Tell your coworkers it's time to get their groove on, and head to the Kauffman Center for the Performing Arts to enjoy a Kansas City holiday show!
Here, you'll enjoy live music and dance performances inspired by the swing era – the perfect way to jazz up any corporate event! Not into swing? No problem! The Kauffman Center puts on many traditional and crowd-favorite holiday performances throughout the season.
After the show, head to Tom's Town Distillery for drinks and bar bites.
3. Rent a Holiday Party Venue: UNION
Host your best holiday party yet at UNION! Our versatile and multi-level space (plus a Speakeasy!) offers plenty of room for every team.
Whether you have a theme or idea in mind for your company's holiday extravaganza, UNION's in-house planning team can help pull it all together, plus coordinate the day of. With over five years of experience in Kansas City, we know the holiday season is a busy one, which is why we're here to help!
UNION is conveniently located in the heart of downtown KCMO, and named one of the best holiday party venues in Kansas City, year after year. UNION can host up to 200 guests for a seated event, and plenty more for a cocktail-style party.
Here are a few advantages of throwing a holiday party at UNION: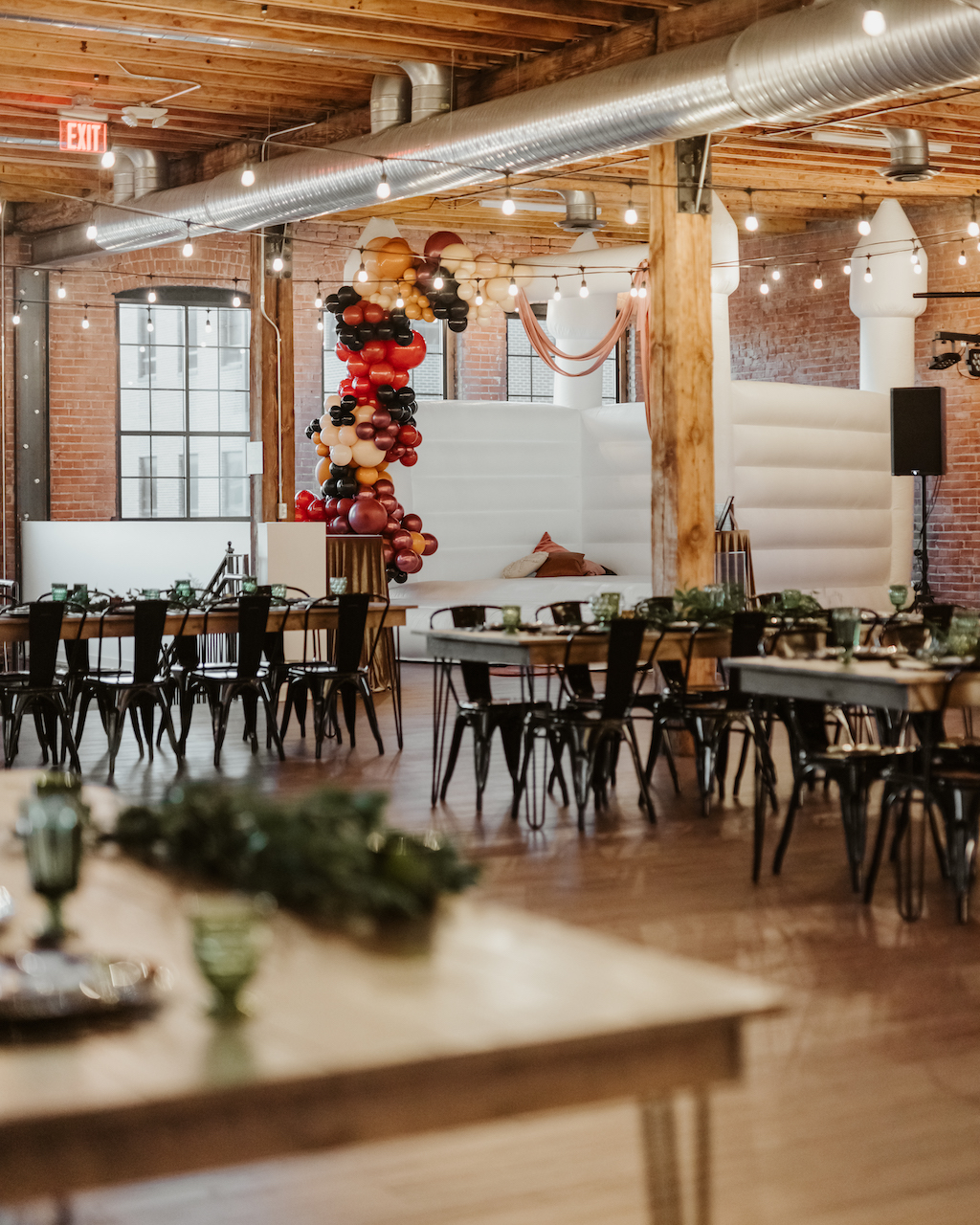 Holiday Party Planning and Execution. Our team of expert event planners will elevate your experience by helping to find amazing vendors to bring your theme to life, arranging holiday decor, and ensuring all of the details are covered.
Flexible Rentals.

UNION offers

hourly, 24-hour, and multi-day rentals

to ensure that our space meets your needs. Whether you are looking at our two floors of open space, or a more intimate event in our fully-furnished

Speakeasy

, there are endless possibilities at UNION.

Additional Services.

UNION offers a "Bring Your Own" beverage service – but don't worry – we'll help you with the shopping list! Once you provide the alcohol, UNION's bartenders will take care of the rest. In addition, check our

in-house décor

options, including an open-air

photo booth

, draping, mylar tape designs, yard games, and

more

!

While you can easily rent a holiday party venue in Kansas City on your own, we are confident that your favorite holiday experience will be at UNION!
4. Kansas City BBQ Cook-Off
Any Kansas City company knows that barbecue means business! Embrace the local flavor and divide your company into teams to show off their grilling skills. 
Give the winning team a prize worth competing for (extra PTO days, anyone?), and turn it into a friendly competition. Invite friends and family to taste each team's dish, and allow everyone to vote for the winner. 
While this may not be a luxurious celebration, it will certainly be delicious!
5. Festive Brewery Hop in KC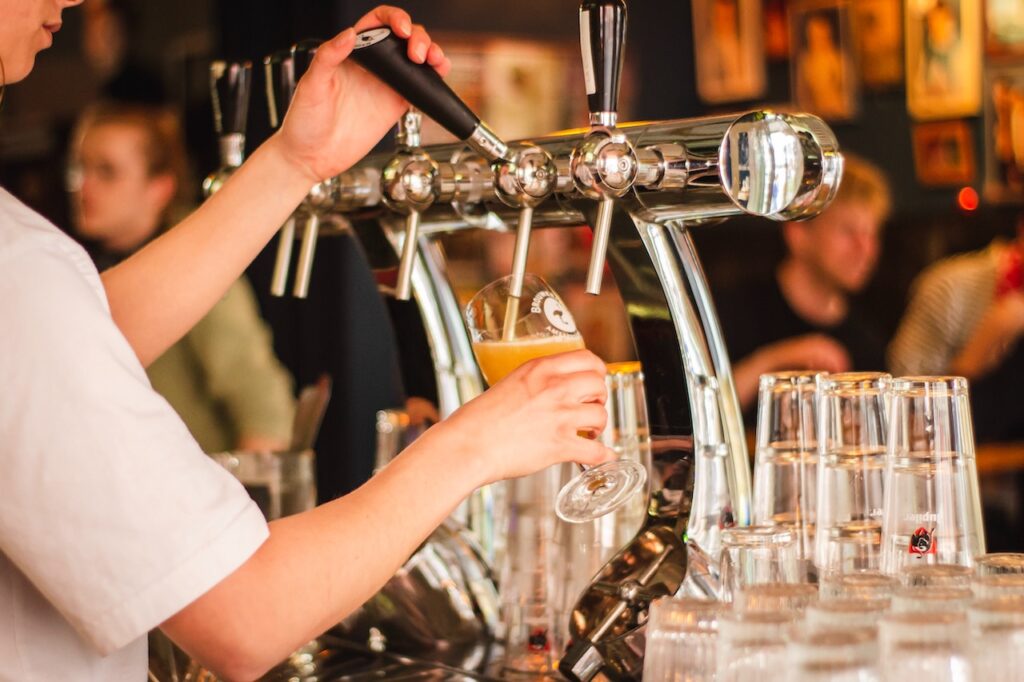 Take advantage of Kansas City's booming beer scene, and embark on a merry brewery experience. 
Keep the celebration casual with local brews and eats, this season. Schedule private transportation, or hop on the street car to go from brewery to brewery! 
Brewery options include Strange Days Brewing Co., Boulevard Brewing Company, Torn Label, and Double Shift. If you're looking for a simpler option, book a trip with Barley Bus, for a 3-hour tour with VIP access to three breweries. 
Because we're event planners, we like to have a plan. Most breweries have space to accommodate large parties, but we'd advise calling ahead just to be sure.
6. Christmas at Union Station
Not to be confused with hosting a private event at UNION, this Kansas City classic experience will allow you to step into a dreamy winter wonderland while staying warm and cozy. 
Bring your team to Union Station to walk through the beautiful decorations in Reflections Village, watch the Holiday Express Train, and glide through the outdoor ice skating rink! 
Check out the full schedule of events on Union Station's website, and opt to attend a holiday movie or planetarium show, as well!
7. Kansas City Chiefs Tailgate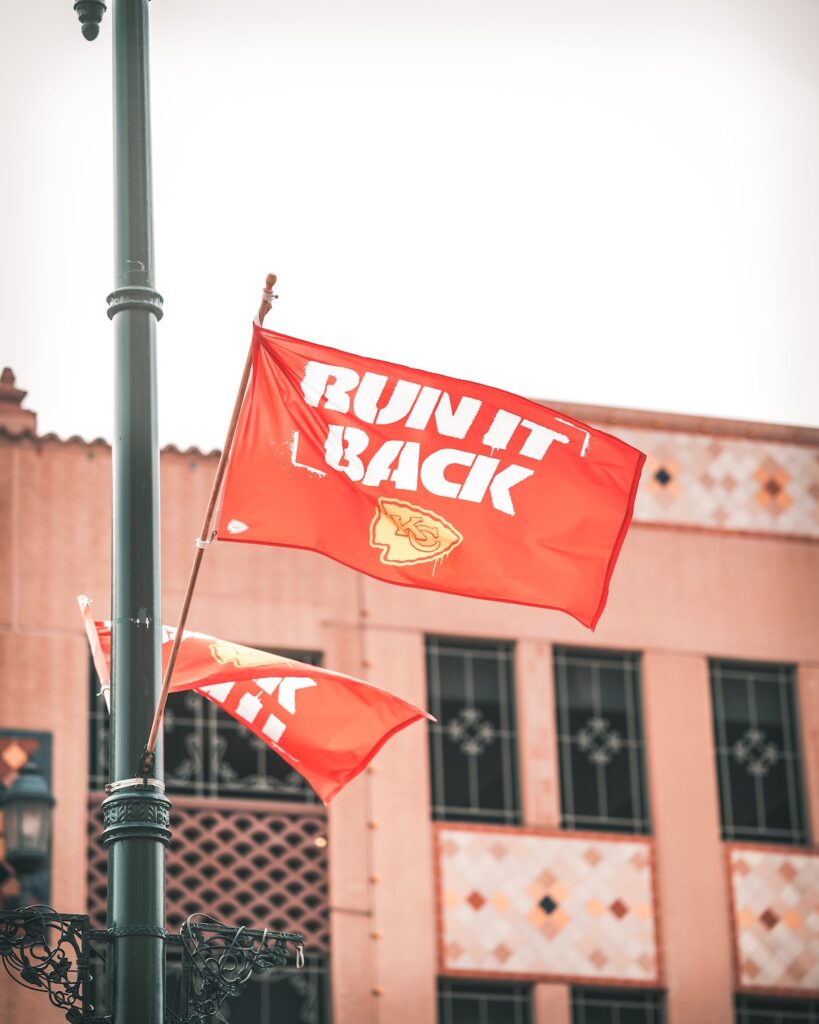 Organize a company tailgate party before a home game at Arrowhead Stadium to get your sports enthusiasts pumped! 
Create an epic holiday display of delicious catered food, and encourage team spirit by asking everyone to deck out in team colors. 
Want to extend the celebration? Win or lose, host a post-game party at UNION, less than 8 miles from the field. 
Book Your Kansas City Holiday Parties Today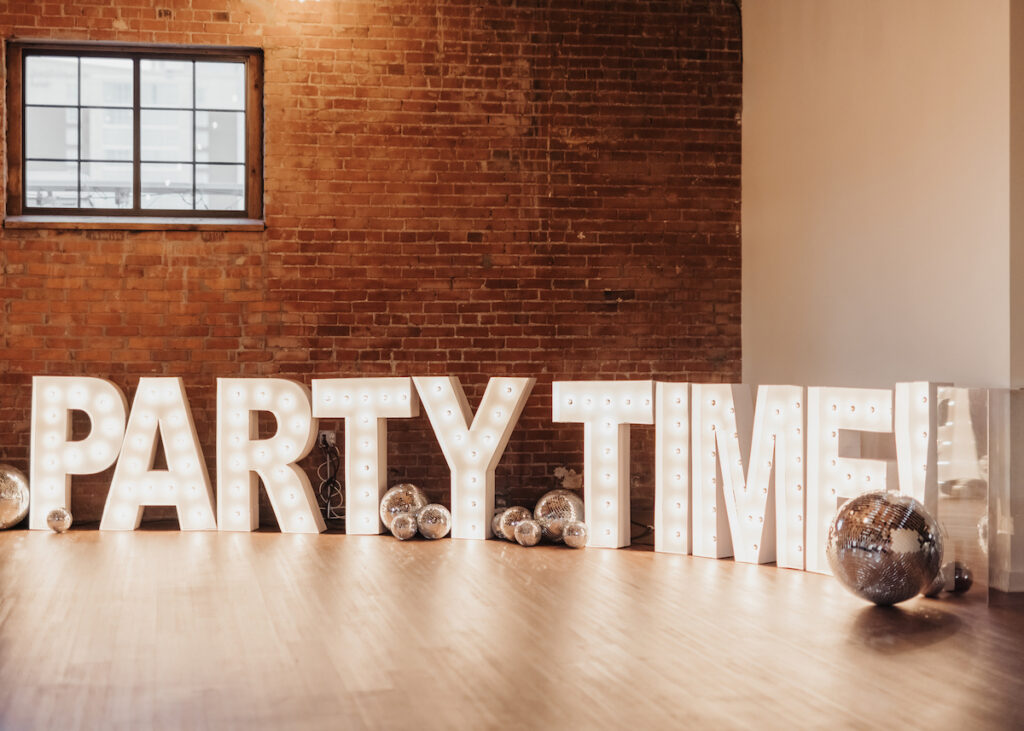 Photo: BG Studios Photography
Planning holiday parties in Kansas City makes for one of our favorite times of the year. With so many Christmas party venues to choose from, it's important to consider if a package in an event space, or a combination of KCMO experiences will be the best fit.
When it comes to booking a work holiday event, UNION is here to make the process easier. 
Contact our dedicated team to learn about UNION's competitive seasonal pricing, and how we can make your celebration extra merry.