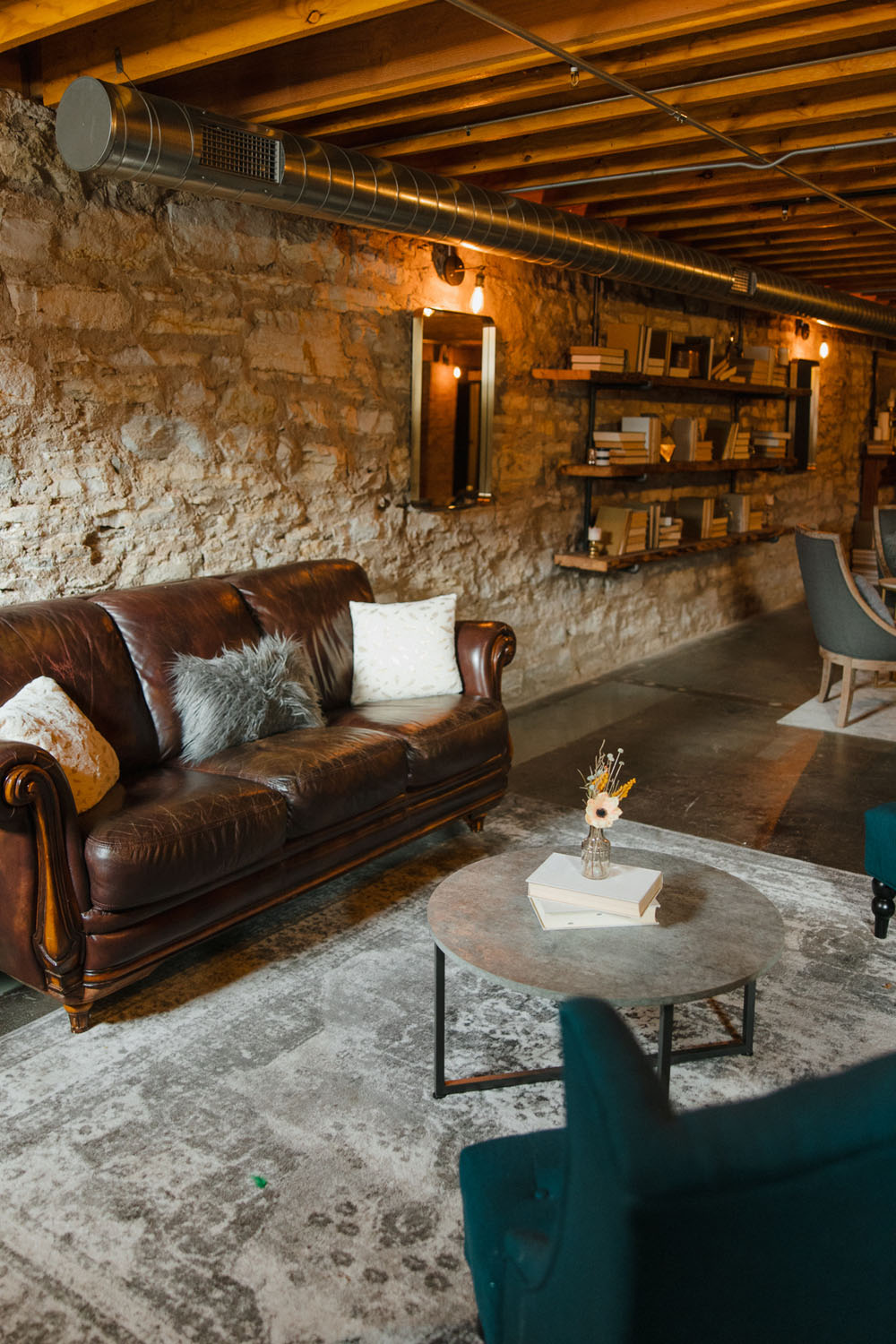 Our Kansas City Speakeasy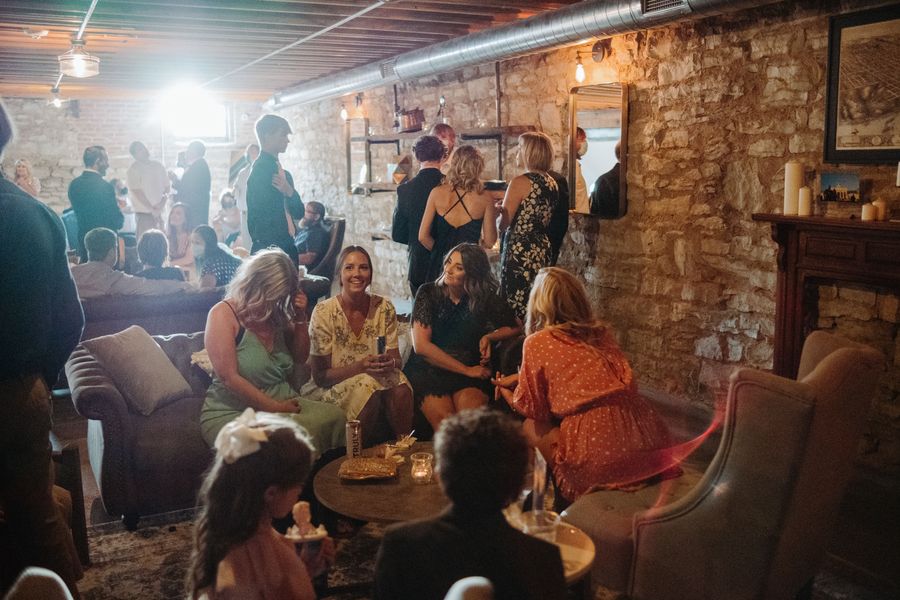 The Speakeasy can comfortably accomodate smaller cocktail-style events under 100. The Speakeasy works great for working business meetings, wedding welcome receptions, team building events, networking groups, and more!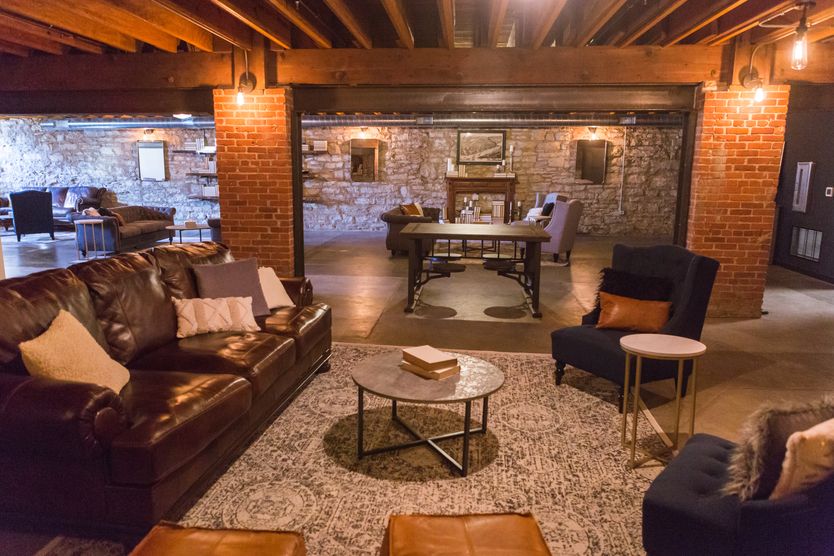 The Speakeasy is surrounded by natural stone, and has industrial lighting to bring to life the prohibition style era. The Speakeasy is furnished with luxurious and comfy sofas, lounge chairs, ottomans, large tables, and a large wood bar. Please note, the furniture cannot be removed, but it can be reconfigured.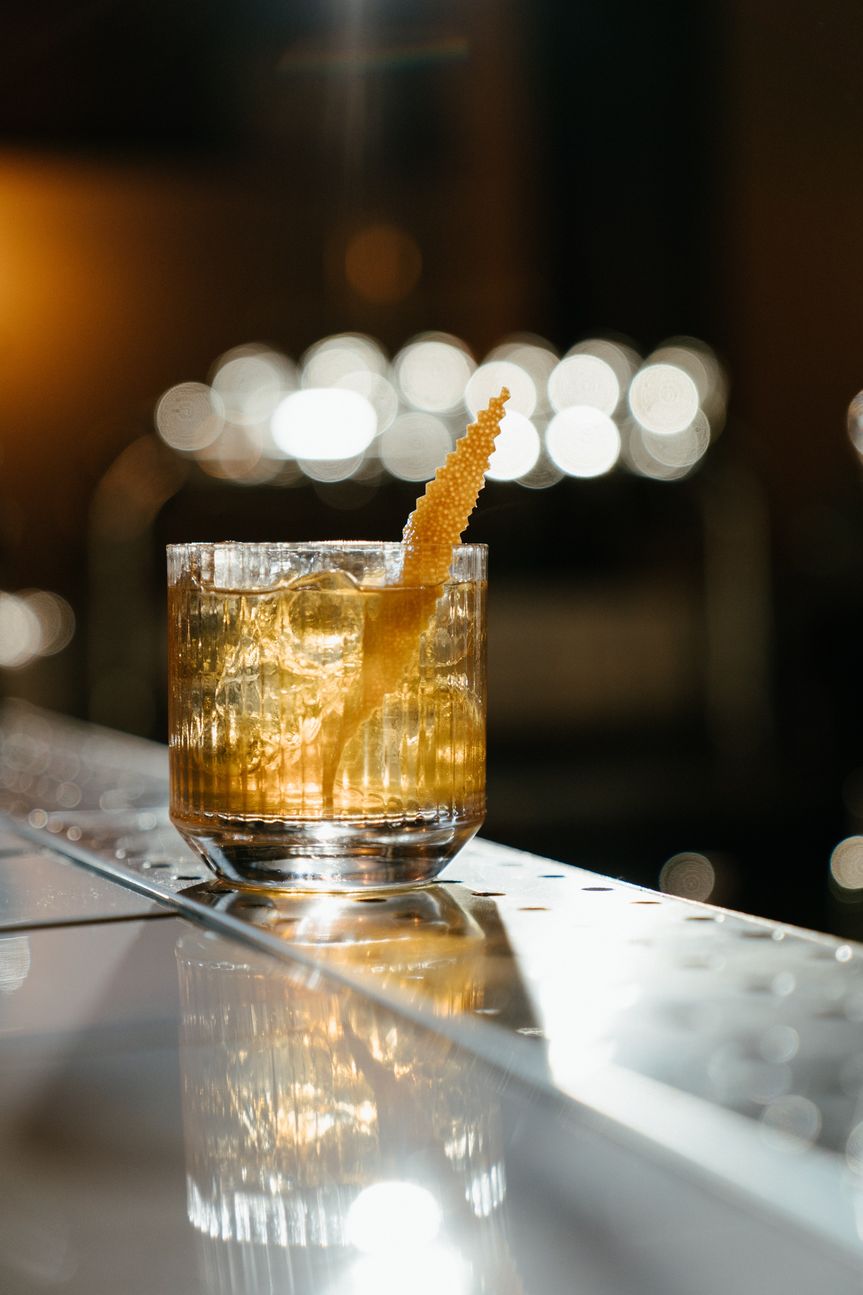 UNION and The Speakeasy are BYOB. You bring the booze, we take care of the rest, all the way to a prohibition-era vibe. We can also help with non-alcoholic beverage service such as coffee and spa water stations.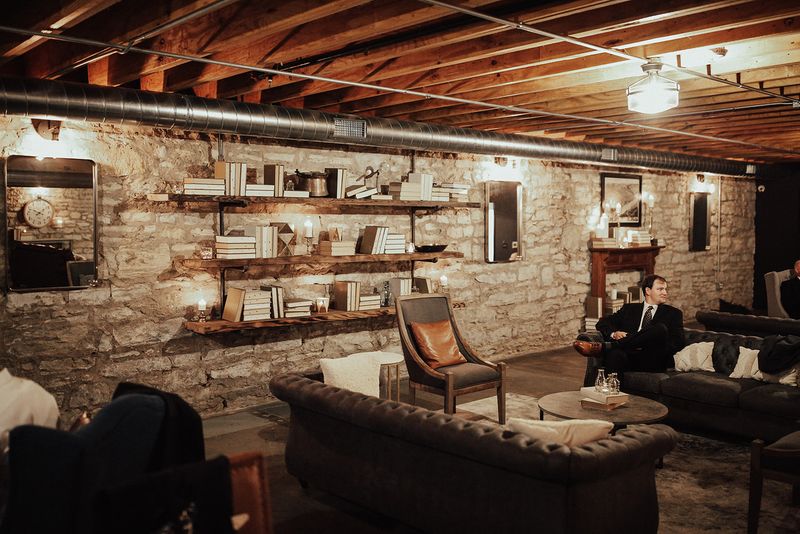 • Fully furnished
• Large bar
• Bluetooth speaker setup for background music
• Kitchenette with ice machine
• Gender neutral restrooms with common sinks and vanities
• Client Concierge to help answer your venue questions
• Flexible rental windows




Further customize your rental by adding any of our in-house services such as event planning, additional market lighting, a photo booth and more.
We offer hourly rates starting at 4 hour blocks.
The Speakeasy may be booked 90 days in advance, based on availability.
what they're saying about us...
"In the basement they have a speakeasy - it was cool to be in a historic building and see the original foundation. The set up was cozy and cool. Great place to hang out and just step away for a few moments. If you can book it, it is well worth it."
"UNION has unlimited options for how you want your big day to be laid out, and the speakeasy is a perfect place for cocktail hour!"
"The speakeasy is literally so magical and set our dark and moody vibes. It was everything we both wanted."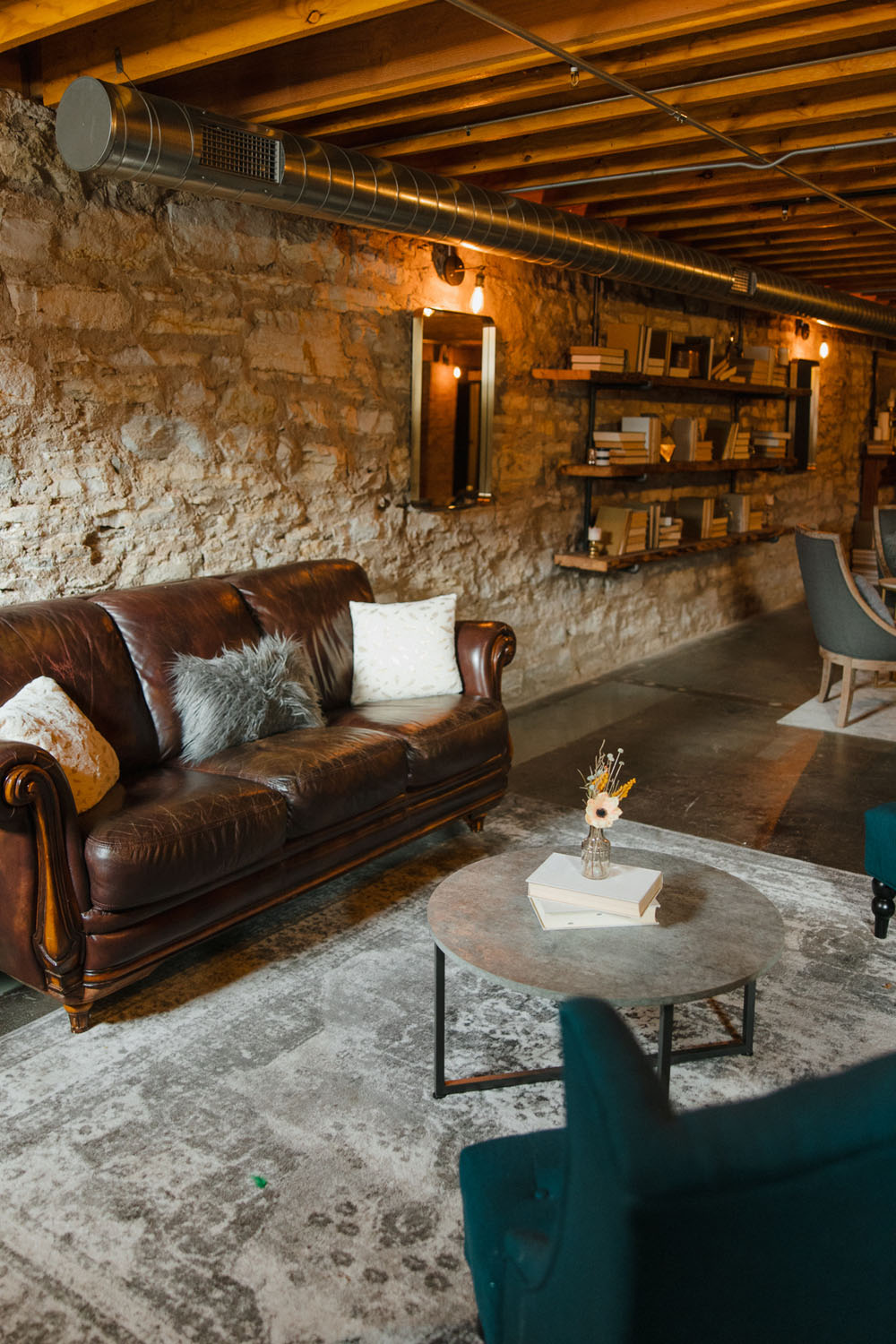 What is the maximum capacity?
Our Speakeasy can accommodate 100 guests.
How do we get to the Speakeasy?
If we told you how to get to the Speakeasy here, it wouldn't be a Speakeasy. (Be on the look out for our secret door!)
Does my rental come with drinks?
We have a range of beverage packages available that will make it worth your while. But best of all, UNION and the Speakeasy are BYOB.
Is there parking available?
There is ample street parking directly in front of UNION, paid parking lots nearby, as well as street car access.
The Speakeasy has 5 gender-neutral stalls, one of which is ADA compliant.
Located close to trendy accomodations, retail and
Transportation
Phone: (816) 384-0648
Address: 1721 Baltimore Ave, Kansas City, MO 64108
Email: [email protected]